Invitation to an open webinar:
13 October 2020, 14.00–15.30 CET.

Report on potential conflicts in regulations and technological capabilities of monitoring Carbon Capture and Storage


Carbon capture and storage (CCS) is increasingly being considered worldwide as a key greenhouse gas mitigation technology. As CCS expands, more countries are developing and refining their regulatory frameworks, all of which contain requirements for monitoring CO2 storage sites.

What tools for marine monitoring can be used today? What are the capabilities of these tools? What does national and international law require of marine monitoring?

The ACTOM project hosts this open webinar to present its most recent report comparing regulatory requirementions with technological capabilities in environmental monitoring. It consists of two parts: 1. CCS regulatory monitoring framework, and 2. Assessment of geophysical and marine monitoring technologies.
Date: 13 October 2020, 14.00–15.30 CET.
Slides used at the webinar: ACTOM webinar 131020

Program
14:00–14:10

Welcome & webinar framing
Dorothy Dankel (UiB)

14:10–14:30

Part 1: CCS regulatory frameworks
Sigrid Eskeland Schütz (UiB)

14:30–14:50

Part 2: Assessment of geophysical and marine monitoring technologies
Abdirahman Omar (NORCE)

14:50–14:55

Discussant: International CCS legal perspectives
Raphael Heffron (Univ. of Dundee)

14:55–15:00

Discussant: International perspective
Katherine Romanak (Univ. of Texas, Austin)

15:00–15:20

Questions & comments from the audience
Moderated by Dorothy Dankel
Sigrid Eskeland Schütz is a professor of Law at the University of Bergen. Schütz is an expert on EU/EEA environmental law, resource management and terrestrial and marine land use and impact assessments. She works in the science policy interface, and is partner in several research projects on the alignment of Sustainable Development Goals, environmental concerns and regulations.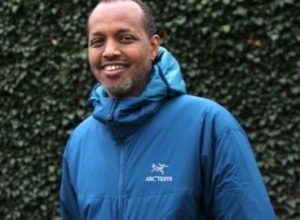 Abdirahman Omar Abdirahman Omar is a researcher in chemical oceanography in Norwegian Research Center, NORCE, and at the Bjerknes Centre for Climate Research, BCCR, working on the marine carbon cycle and environmental monitoring of offshore CO2 storage sites. He has been involved in the EU funded projects ECO2 and STEMM-CCS.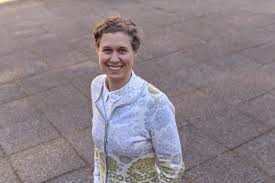 Dorothy Jane Dankel is a researcher at the Department of Biological Sciences at the University of Bergen. She works inter- and transdisciplinary, making connections in Marine Science, Biotechnology & Responsible Research & Innovation (RRI) to address the challenges of the Sustainable Development Goals.